Let's face it, designing a new kitchen can be s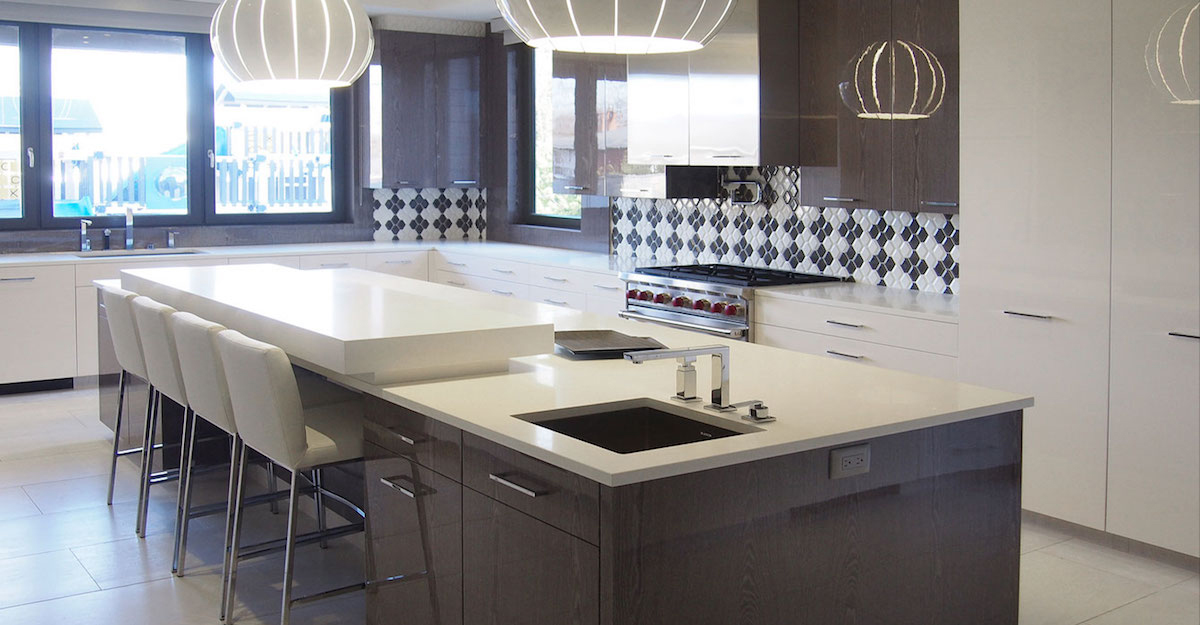 tressful. You're potentially making a long-term commitment to a few colors, paints, cabinets, and stone. It's important that you give the decisions the right amount of thought and attention so you can choose something you'll love for years to come. Here are five things to look for when picking a stone for your kitchen countertop.
First, choose something that complements the other colors, surfaces, and style found in the rest of your home. Is your taste usually more classical or modern? Have you already chosen the paint color? The backsplash? Be sure to select a counter surface that goes with the pre-existing styles and colors. Bring home samples of your favorite stones and put everything together to see how it works (or doesn't).
Second, think about how you use your kitchen and the pros and cons of different stones. For example, marble can be porous and will need re-sealing. Is that going to work for you and your family? Granite is a harder surface, but can you achieve the look you want? Man-made quartz counters are glossy, sturdy and may be another good option. So, give some thought to the durability and strengths of different stones before making a selection.
Third, you can't forget about the money part of all this. Keep your budget in mind. If the stone you like is over budget, there may be ways to achieve a similar look with a different stone or tile. Make sure to ask about the cost of the stone but also the installation charges to be sure you have the complete picture.
Fourth, choose a surface and colors that will age well. This doesn't only mean that the counters won't be damaged, but that the look is timeless enough that you'll enjoy it for years to come. You don't necessarily want to choose a surface only because it is on trend. Instead, choose colors and styles that you've always liked so you won't grow tired of it too quickly.
Finally, once you've selected your counter surface you can think about perfecting the look by choosing the right edges. Square edges are standard but maybe you want to experiment with something more decorative like radius, bullnose, or bevel edges.
It's not every day that you get to design your dream kitchen so make sure to do it right. Keep these five things to look for when picking a stone for your kitchen countertop in mind when you're making your selections and you'll love your new space for years to come.