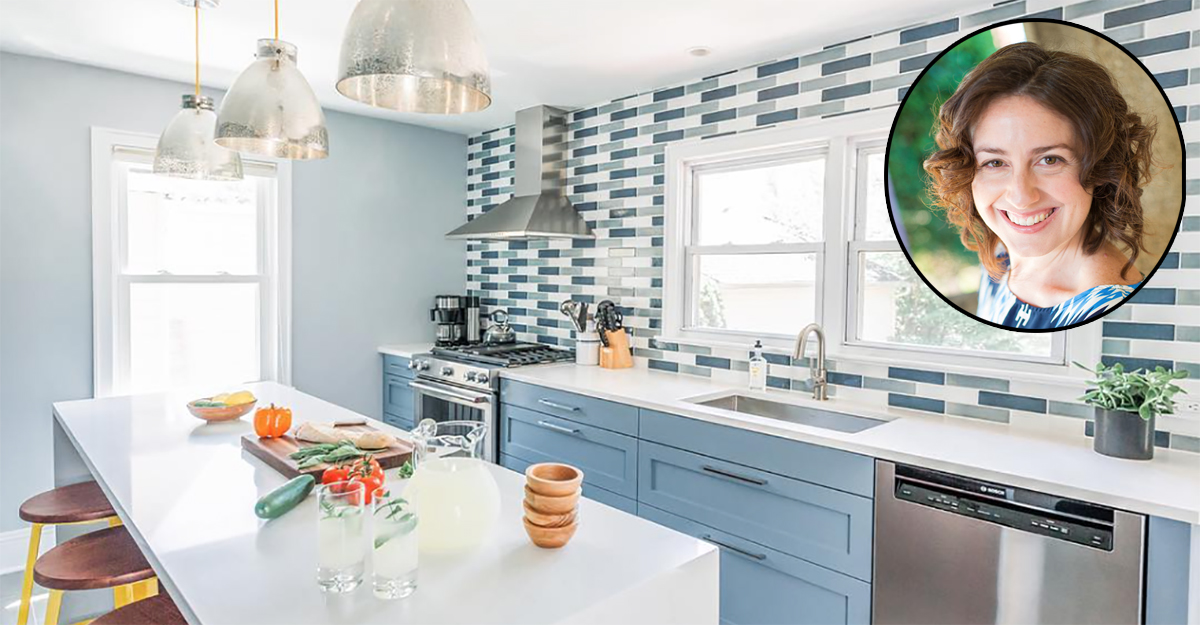 Renovating a kitchen is a time-consuming and costly endeavor. But even more stressful than these two issues is the importance of ensuring that the final product of your blood (okay, hopefully there's no blood), sweat (you can probably count on a lot of sweat) and tears (sadly, there will most likely be a few tears) is the kitchen of your dreams; organized, functional, well-laid out, with tons of smart storage space, great materials and just right design choices. No pressure!
It's hard to know where to begin. There are tons of factors to consider and so many choices to make. Julie China, interior designer and partner at Idea Space Architecture + Design has some suggestions for how to get started and suggests you keep these 5 most important decisions you will make for a kitchen redesign in mind as you start your planning.
Julie suggests that you first

consider the design style of your home

as you determine the aesthetic for your new kitchen. She says homeowners should think about the home's architectural style. Is it classic? Is it modern? Or is it more transitional? Then, they should think about how they live. How often do they entertain? Are they more formal or more casual? It's important that the overall look and feel of the space is a reflection of an individual or family's personality when you re-design a kitchen.

"We often have clients who have moved to the suburbs from the city. They live in these gorgeous 100-year old homes, but desire a more modern living environment. We love helping our clients strike that perfect balance between old and new."

Once you have a feel for the look you love, Julie recommends

hiring a pro to help you achieve the ideal layout.

Because the last thing you want to do is invest in a new kitchen only to find that it isn't flowing properly or meeting your needs from a functional standpoint.

"Getting the plan right is key! The first thing I do when tackling a new project is to listen to our client's needs and understand how they foresee using the space so that we can design properly for their family's lifestyle."

Your kitchen re-design expert, along with helping to get the layout just right, should also be able to help with material and design choices. Like

finding the perfect stone for your countertop.

"There are so many great choices in today's market. We love suggesting quartz surfaces due to the easy maintenance capabilities of the material. Most of our clients have families with kids, so they want something that will hold up and be easy to take care of. From an aesthetic standpoint, quartz countertops have come such a long way. Years ago when the material was introduced, the options were limited. But now there are excellent options that look like marble."

Julie suggests that homeowners who want a durable natural stone alternative but don't like the speckled look of granite should look at natural quartzite. The color of the counter can be made to contrast with either the backsplash or the cabinets so they really pop.

But none of this matters if you can't see it. Julie and her partners work to

maximize natural daylight

on all their projects. This makes the kitchen feel more open and airy. The best way to maximize daylight in a kitchen re-design is through the introduction of additional windows,

"Use casement windows rather than double hung if the windows are positioned over countertops. This will allow for ease of opening and a better view to the outdoors since the sash has been eliminated."

And finally,

use a mix of lighting

to fill in where natural light leaves off. It is so important to properly illuminate your kitchen by utilizing a variety of different light fixtures during the re-design. Julie's list includes,

"Task lighting such as recessed and under cabinet lighting to make meal prep a snap and decorative lighting over island surfaces to add a sense of warmth and glow at night while entertaining or hanging out with the family."
Starting on a major construction project is daunting and definitely scary. But with great planning that addresses the 5 most important decisions you will make for a kitchen re-design at the beginning of the project, you'll have the kitchen of your dreams in no time!
Julie China is an interior designer passionate about making beautiful spaces that are both functional and comfortable for her clients. She is a partner at Idea Space Architecture + Design where she develops both the interior architectural aspects of their projects along with the decorative elements resulting in cohesive, well-planned interior environments.